WEEKLY RENDER
ArtDeco Leaves Sculpture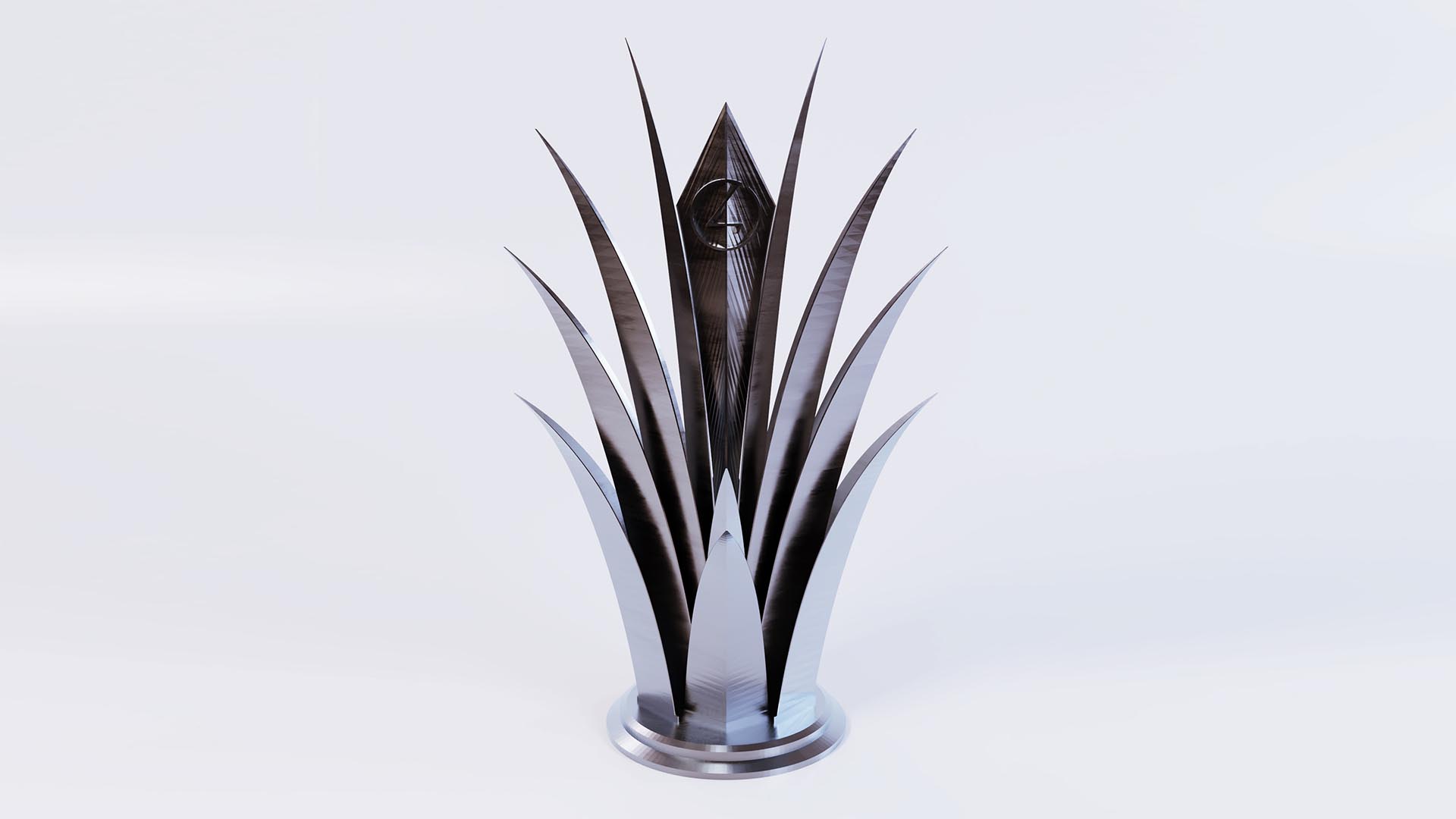 23.3.2018 ArtDeco Leaves Sculpture
23.3.2018
Kilian Mehringer
3D Artist

This weeks render is something special. Its not just some experimenting around with blender and its features. Or testing new stuff. No its about art and creating something new.
If you scoll down this page you can see the link to home4art.de . The Brand i published my digital art on.
Sadly i have nearly 0 time to work on art projects anymore. But this week i decided to start with it again.

I always loved the art deco artstyle and architecture. The only problem i have with artdeco is the material choice. The dark red wood all interior was made with and the golden Brass everywhere wouldnt be my choice.
But i love the concept of indirect lighting, the layering of shapes and ornaments. My idea was to take the art deco art style and combining it with modern materials like aluminium, pollished concrete and shiny plastic surfaces.

Im already working on a 3d printable art deco wall lamp the last months. The possibility to 3d print my work made me thinking about making a art deco sculpture. Just to see how the artstyle works with this materials.
To get some inspiration i started playing bioshock again. The game is one of the best sources for art deco inspiration. Everyting is full of great architecture and interior design. And its perfect to get into the atmosphere and mood for art deco design.
After soaking up all this atmosphere and inspiration is started to play around with some shapes and ended up with an organic leave shape. It would be normal to use ginko leaves to create organic art deco designs. But i decided to go with my own shape that looks more like a cactus. To get the art deco style i used the concept of layering shapes. Im very happy with the result. The concept render looks good. But the model needs a lot more iteration to get a perfect 3d print. The sharp edges are very hard ro print propably.
WIREFRAME 3D MODEL
FINAL SHADED RENDER
KEYWORDS
3dartist, blender3d, blenderrender, abstractart, animation, cgi, motiondesign, simulation, computergraphics, motiongraphics, motion, computeranimation, visuals3d, 3d animation, sculpture, 3d printing, art deco, sculpting, blender, blender3d